School District and School Based Advertising Works!
Digital | Print | Outdoor | Sponsorship | Stadium Naming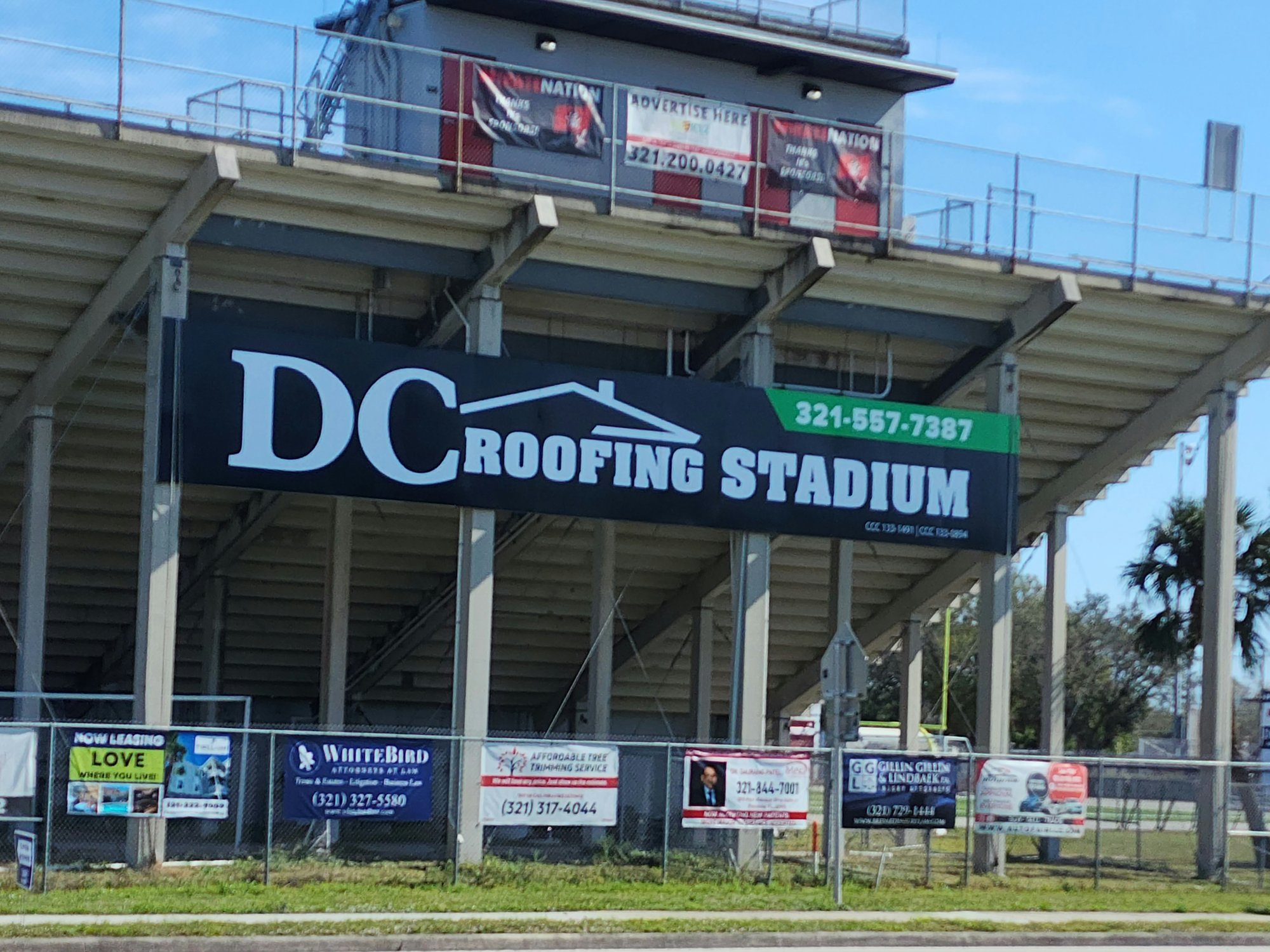 Elementary - Middle - High Schools
Stadium Naming Rights

Reach tens of thousands of fans supporting student athletes and position your company as a serious supporter of high school athletics.

Car Loop Advertising

Reach parents dropping off and picking up their kids daily in busy, slow moving car loops. Let everyone at that school know that you support them!

Static Web Advertising

Capitalize on the massive web traffic that school districts and school sites get, and drive that traffic to your business's digital collateral. School district websites garner millions of views monthly!

School District Email Marketing

When school districts communicate with parents, their correspondence is read. Huge email distribution and high open rates can be a powerful way to influence clicks to drive traffic to your business's digital collateral.

Stadium/Gym Ads

Reach home and visitor fans in well attended middle and high school athletic competitions. Let all the fans know you support their kids and the school!

Program Sponsorships

Support a school-specific curricular program and let parents teachers and students know your company supports their program.

Student Planner Advertising

Advertise in publications that are consumed regularly! The school district prints nearly 60,000 Elementary & High School Planners every year. Your message lasts all year!

Sponsorship Advertising

Sponsor a sprots team, extra-curricular program, a teacher luncheon, or a training. These events are highly attended and you can take advantage of a powerful audience. Brevard County's largest employer is Brevard Public Schools! Capitalize on that!
School District Websites garner millions of views, monthly!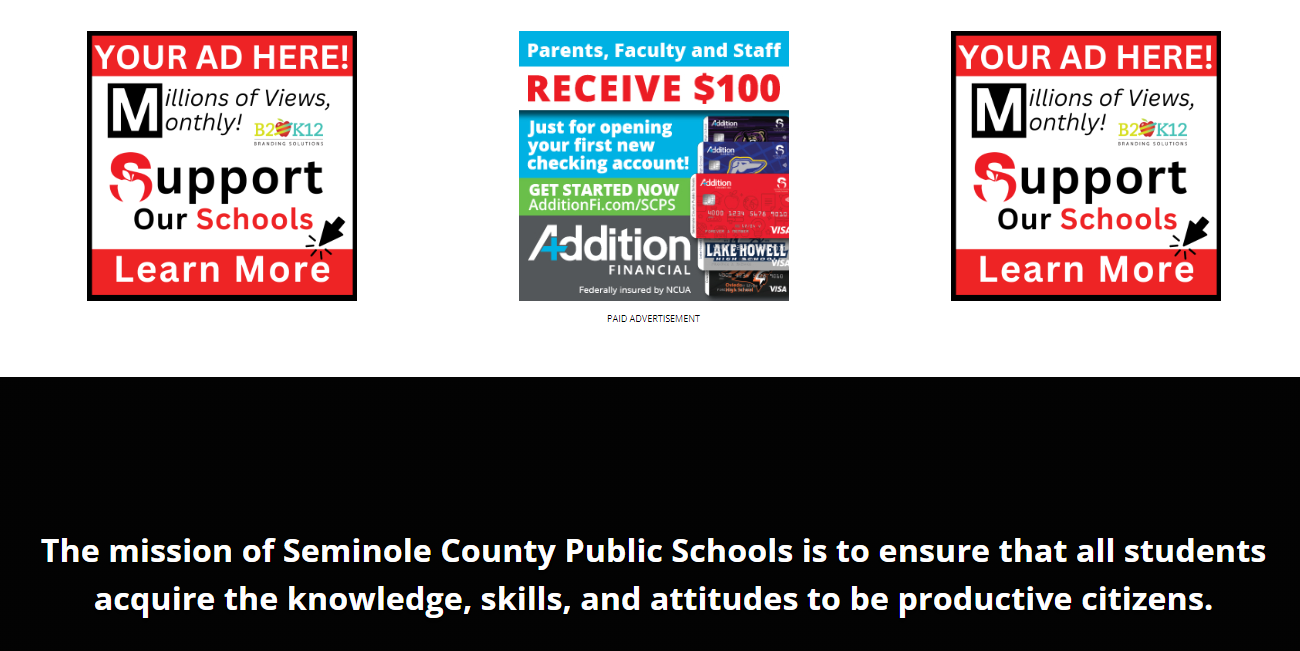 Client-Focused

Our business is the growth of yours. We take a consultative approach in helping clients to enter the appropriate space that fits their needs.

Diversification

We feel that the best advertising strategy is diversified across multiple mediums. ROI is more easily achieved when in more than one space.

Pricing Transparency

We believe in pricing transparency. When it comes to business expenses, nobody likes surprises. We give our clients the best prices we can offer. No games.
Save money with consolidation

We offer exclusive print savings to our advertising clients. Advertise with us, save money on printing! It's that simple!

Consultative Sales Strategy

We don't utilize aggressive sales tactics. We take a consultative approach & recommend products/services that fit our clients' needs & budget.

We Reward Loyalty

Advertising should not be a one hit wonder. Successful ad campaigns are tested, retested, and work over time. Clients who remain with us get better pricing!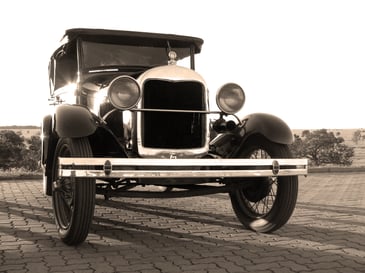 "A man who stops advertising to save money is like a man who stops a clock to save time"...Henry Ford