Athletic Equipment and Supplies
Football | Soccer | Baseball | Softball | Basketball | Volleyball | Tennis | Pickle Ball
Quality Sports Equipment at Affordable Pricing
We know Athletic Equipment can be expensive. At B2K12, we make it affordable!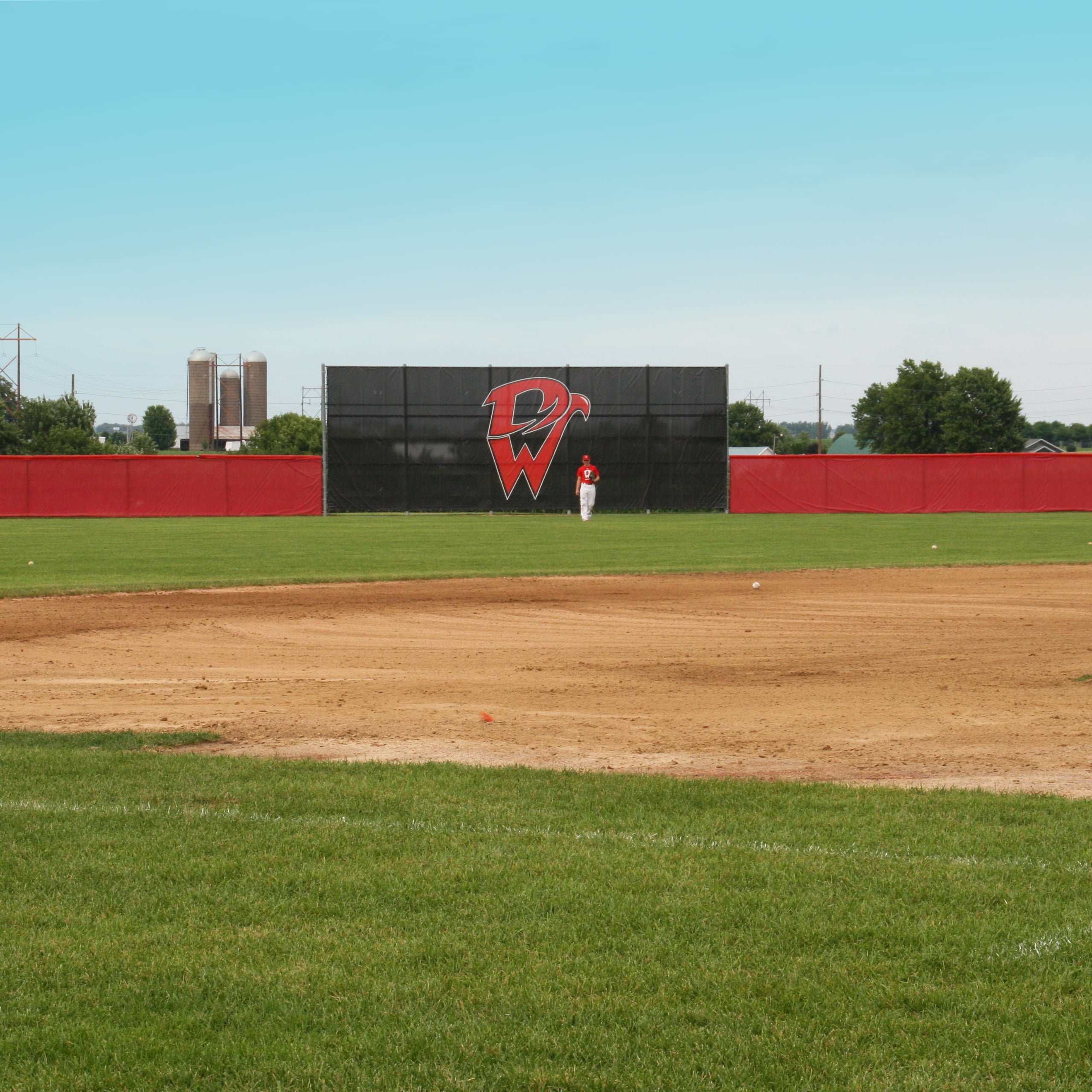 Baseball & Softball- Fence Screens
Fence screens are an invaluable addition to any ballpark facility with multiple uses and advantages. The primary purpose of baseball windscreens is to reduce wind and noise, increase privacy, gain player focus and gain an overall more enhanced appearance of the facility. Windscreens are an ideal opportunity to promote team branding or sponsorship by adding full color digital graphics. Let's face it, bare chain link fences are boring and unappealing and adding fence screen to a ballpark is a budget friendly way to make a big impact of the overall aesthetic appearance of your facility without the high costs. Choose from premium windscreen fabrics in both vinyl coated polyester (VCP) and polypropylene. Our range of materials include both open and closed mesh fabrics, standard and custom colors and full color digital printing
Basketball- Fitted Pole Pads
Our classic form fitted pole pad with your favorite Collegiate team's logo. Printing is on front and sides of pad. Protective padding measures 72" high and is designed for either 4"or 6" square poles. High impact foam padding is 2" thick. Black all-weather vinyl is UV resistant with a leather grain appearance. Attaches with sewn in velcro straps.
Indoor Gym Padding
Customize your protective padding or other vinyl products with your school name, logo, mascot or advertisement. Vinyl is digitally printed with our high-quality UV digital process. Our elite printing process allows us to print directly on your material so there's no white back side like other digital printing companies. Your printing and logos become part of the material. Your investment will not crack, peel or tear like vinyl decals. Our digital printing allows for more detailed multi-color capabilities and has a quick turnaround and greater accuracy.
Simply send your print ready vector graphics to us and we'll get your project started. Re-creation fees apply for artwork that is not print ready. Standard sizes are listed below but any size is available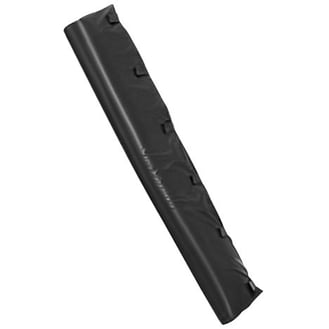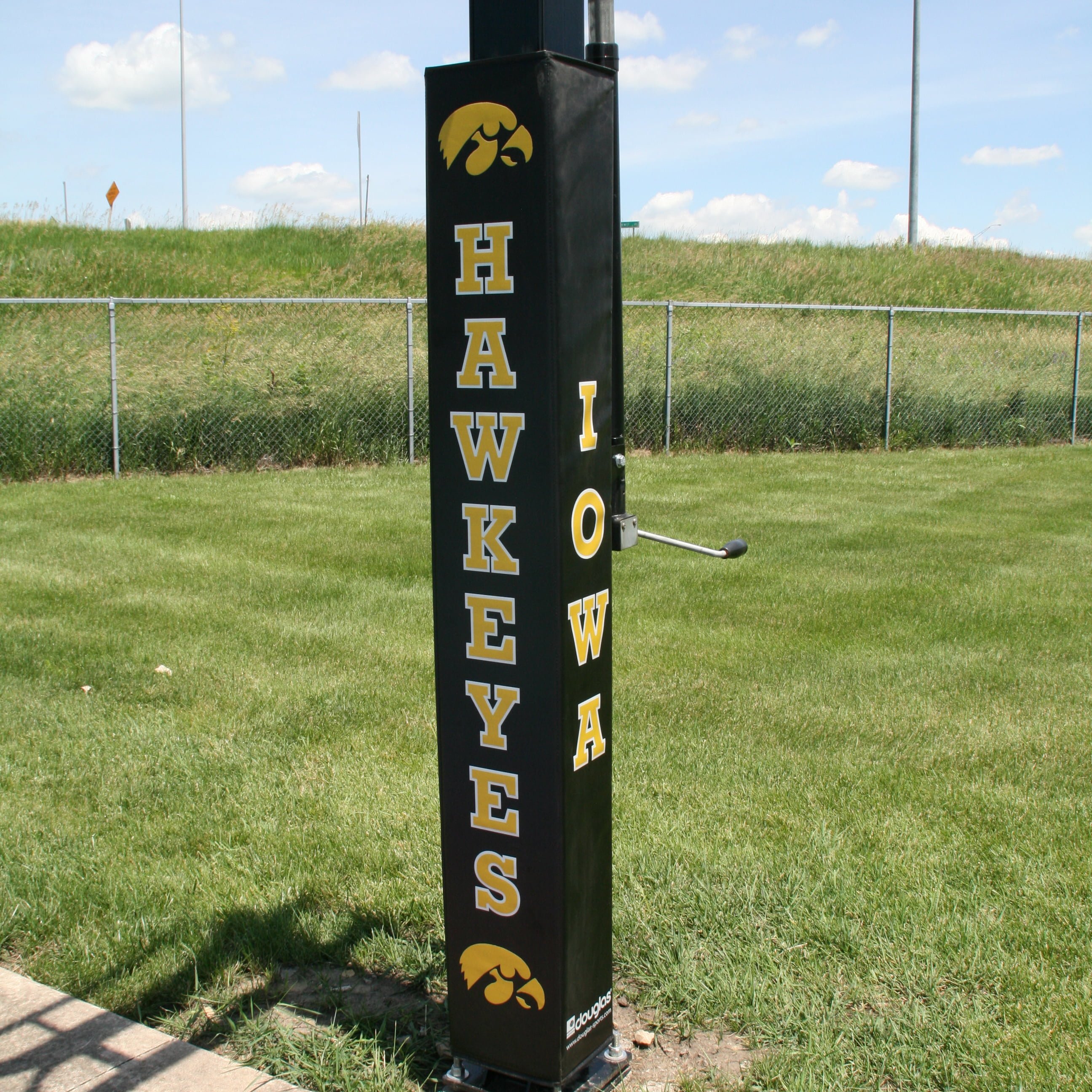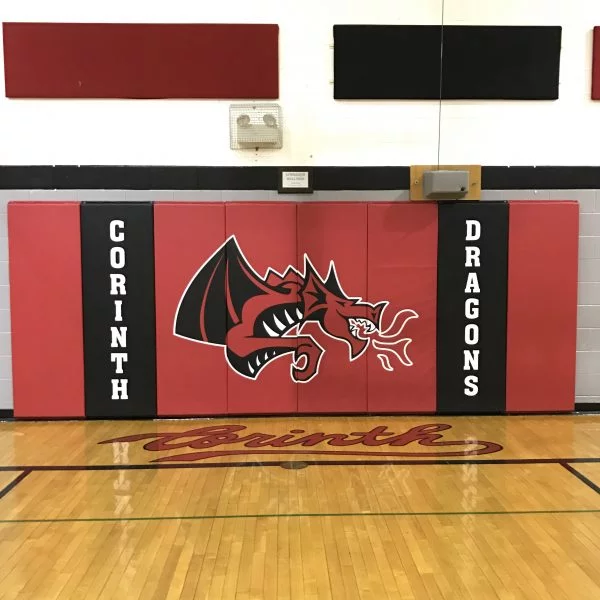 Volleyball
Wraparound post pads measure 3'8" wide x 6' high. Pad is secured around pole with double stitched velcro straps. 2-inch thick high impact foam padding is wrapped in black all-weather vinyl. Material is mildew and UV resistant. Pads are universal.
Tennis- Windscreens
You can promote team spirit by adding your team affiliation, brand your facility with a company logo or simply add advertisements to support sponsors. Even simple lettering can make an enormous impact on the professional look of your facility. Our customers have had dramatic aesthetic improvements when they have added full color graphics to their Sport Screens.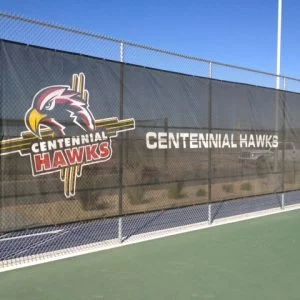 Pickleball Equipment

From paddles, balls and nets, B2K12 has got you covered!

Soccer

Soccer Nets, Soccer Goals and Accessories.

Volleyball

Indoor & Outdoor Volleyball Net Equipment and Accessories
Baseball & Softball

Ballpark Netting, batting cage equipment, bases, pitcher mounds and more!

Basketball

Basketball Equipment & Supplies. Backboards, Nets, Fixed basketball systems, pole padding & more!

Hockey

Hockey Goals, Hockey Nets & Protective padding.
Call or Email us today for more info on your Sports Equipment needs.
Email inquiries to Megan@b2k12.com